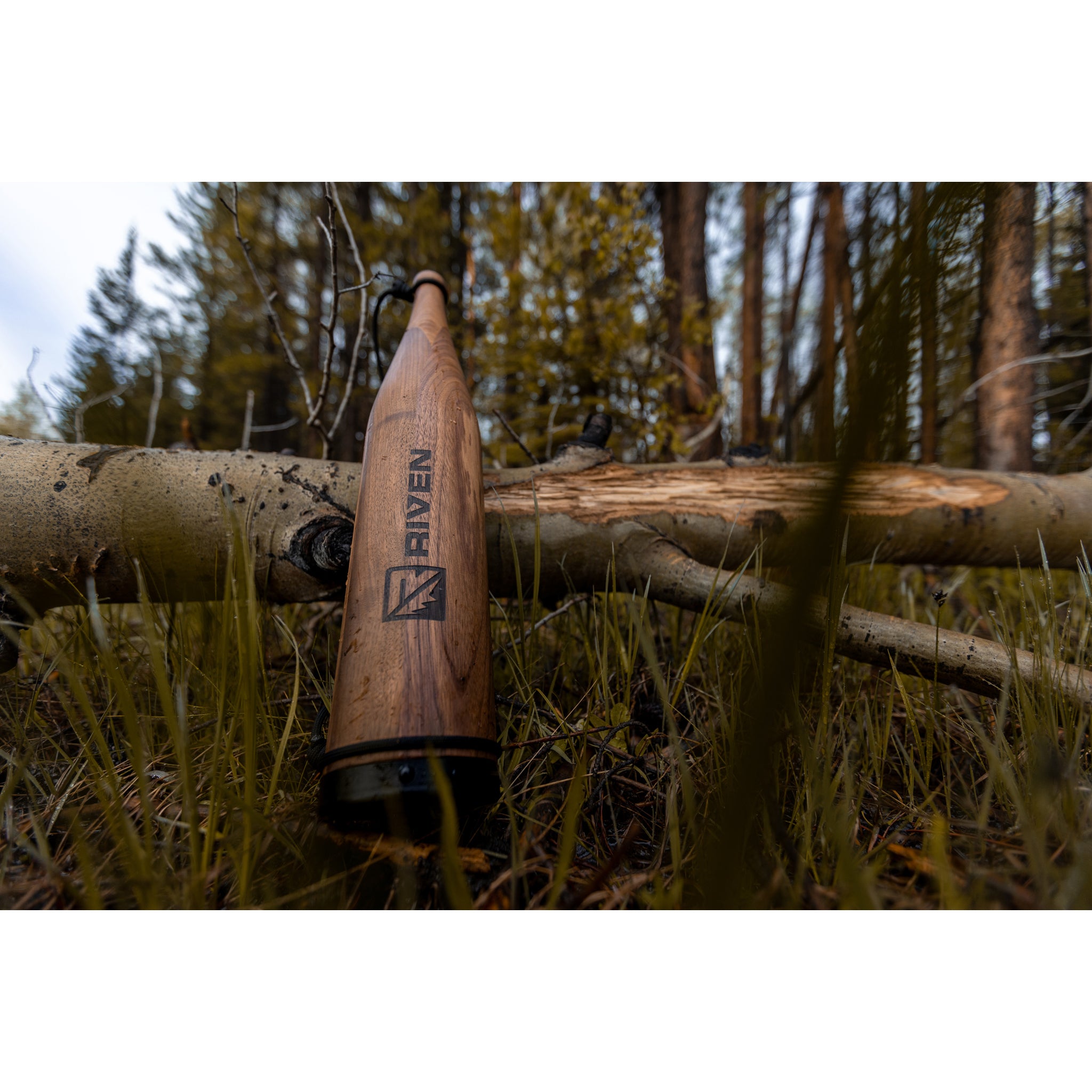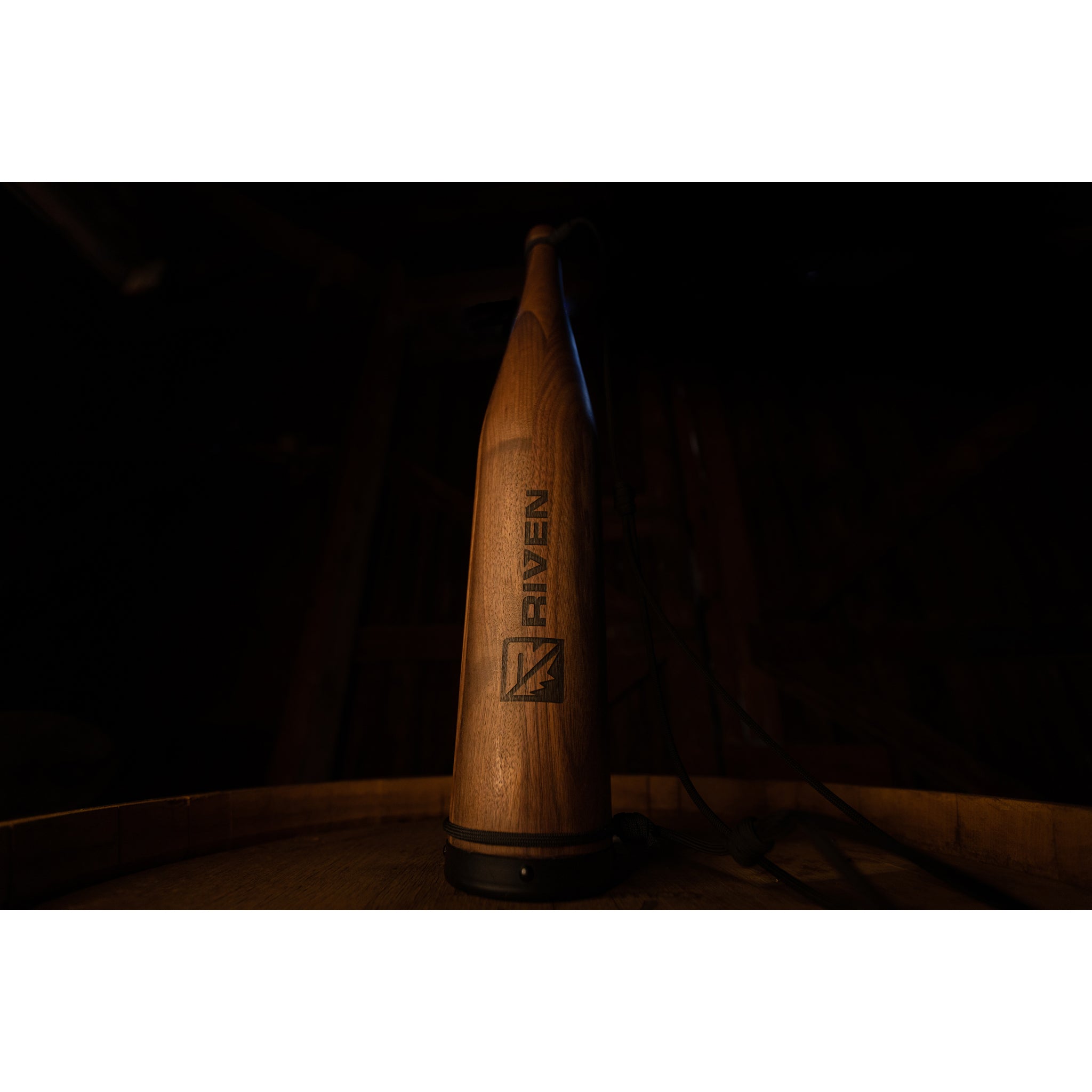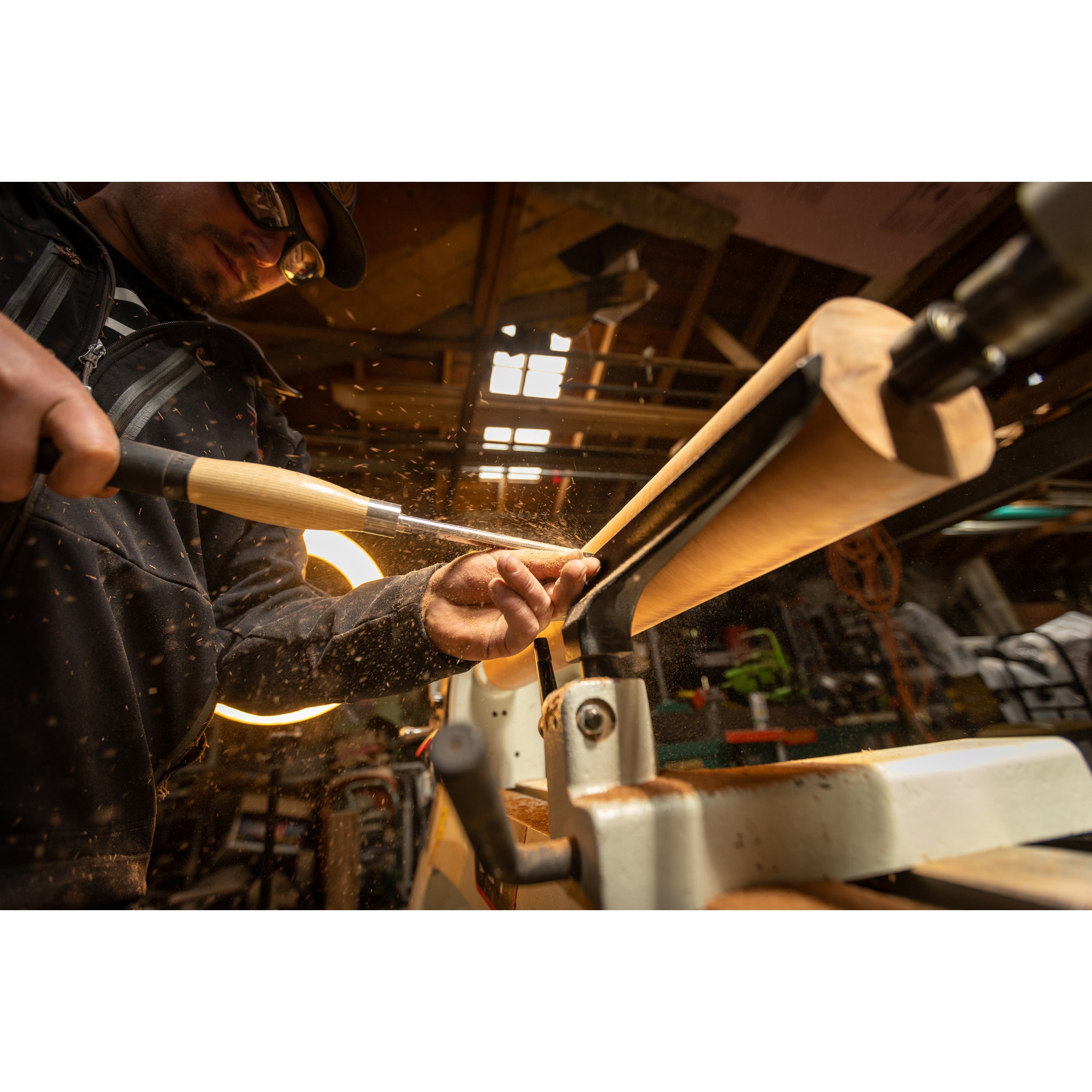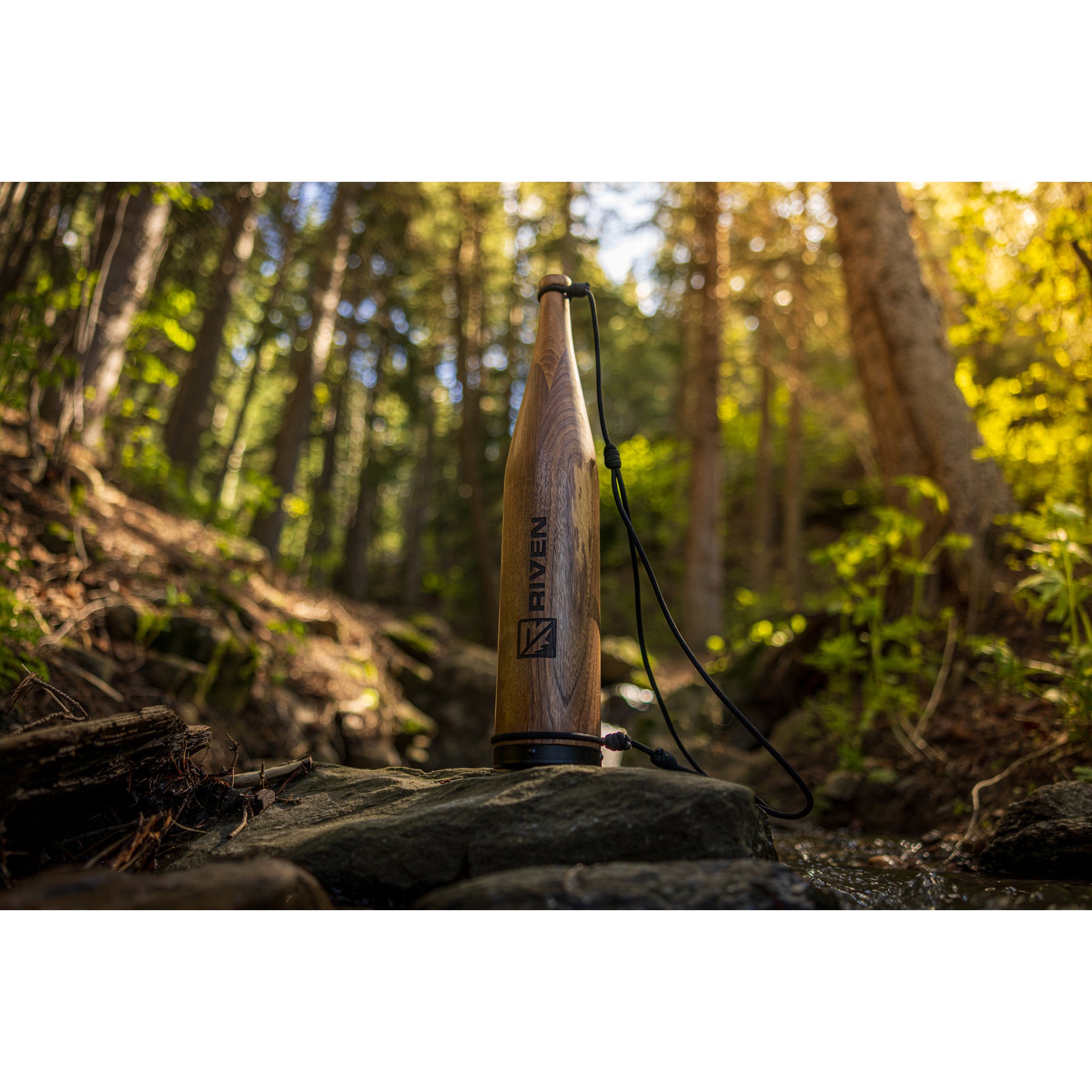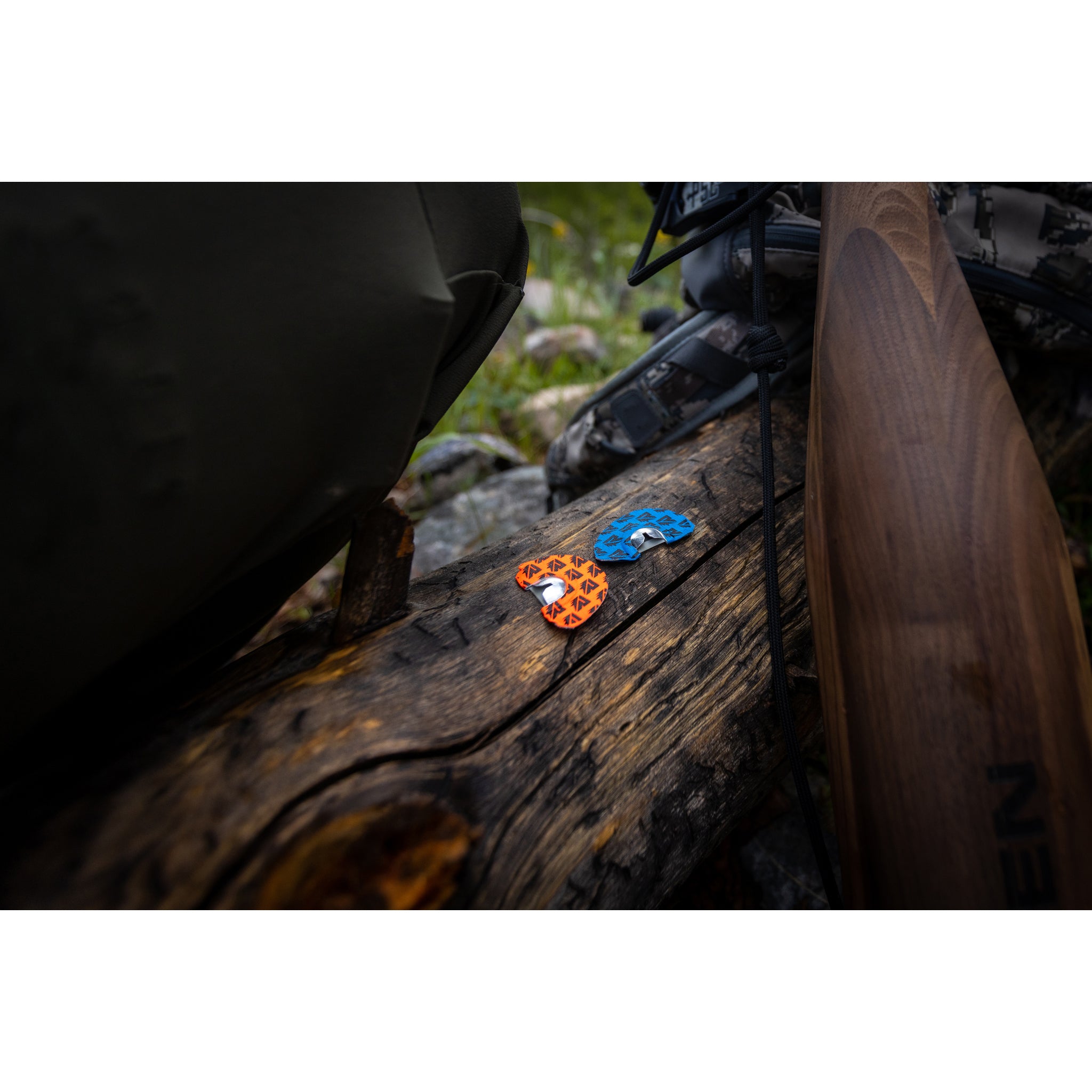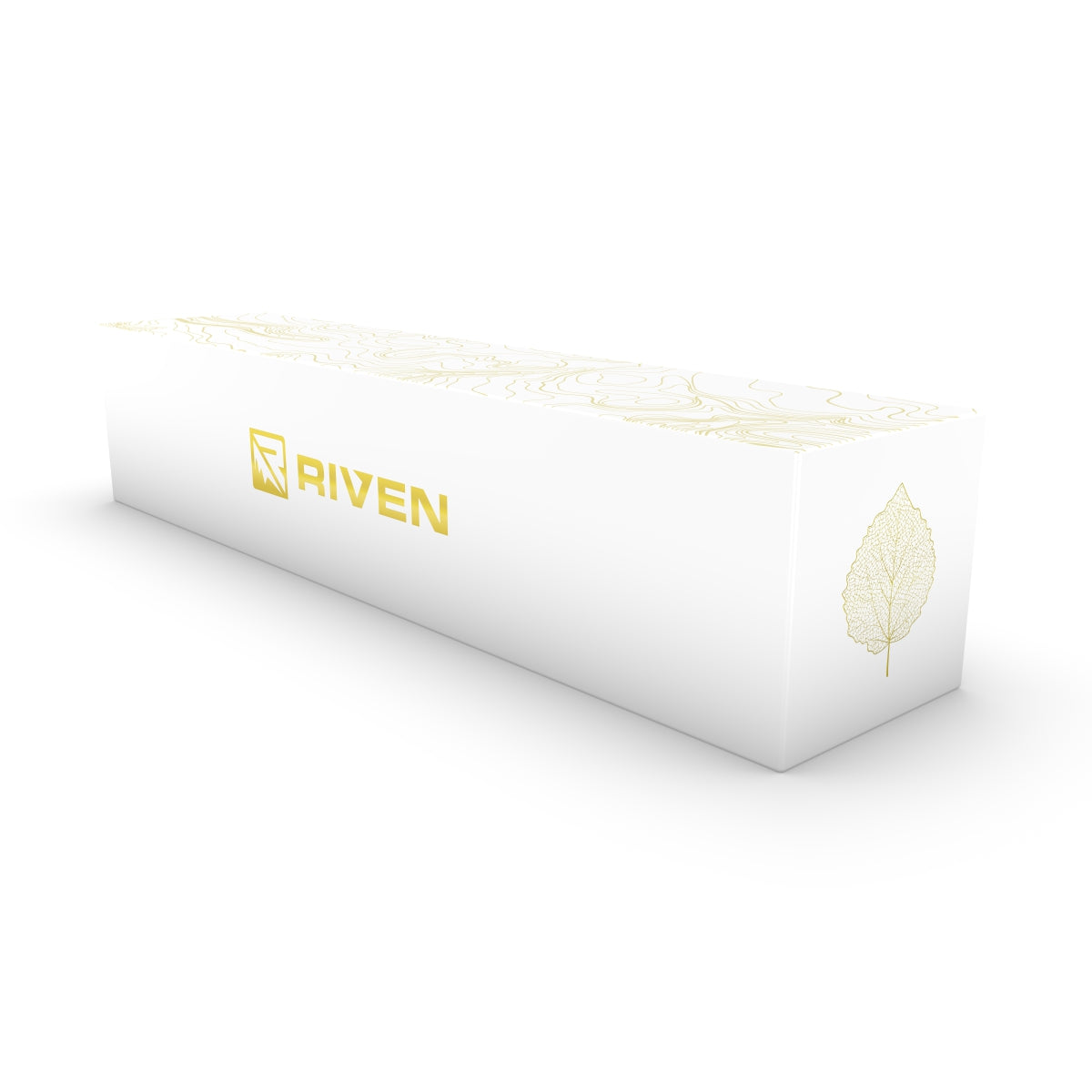 SKU: 65100
Cambium Elk Bugle Tube
---
The Nature of Sound.
Deep in the heart of the dark timber, there is an audible marvel that few are lucky enough to experience. It is almost impossible to describe the mystical harmonic symphony that occurs in the golden days of September. The "hair stand up on your neck" kind of sound that brings you back to the moment you heard your first real bugle. It is this rich acoustic phenomenon that led to the creation of the Cambium Bugle Tube. Crafted from premium natural tonewood for acoustic quality, realism, depth, and balanced sound resonance, we believe this to be the finest tonal elk calling instrument available. Find your voice. Live Riven.
WARNING:
Cancer and Reproductive Harm:
Prop 65
---


Premium Black Walnut Tone-Wood
Adjustable 550 Paracord Carry Sling
"The relationship between a caller and their tube is so much more than just a necessity. We believe this to be the finest elk instrument ever made. It is timeless, meticulously crafted and harbors unbelievable acoustic properties unlike any other tube. The cambium will surely elevate your calling experience, compliment your vocalizations and is something you will be proud to pass on to future generations."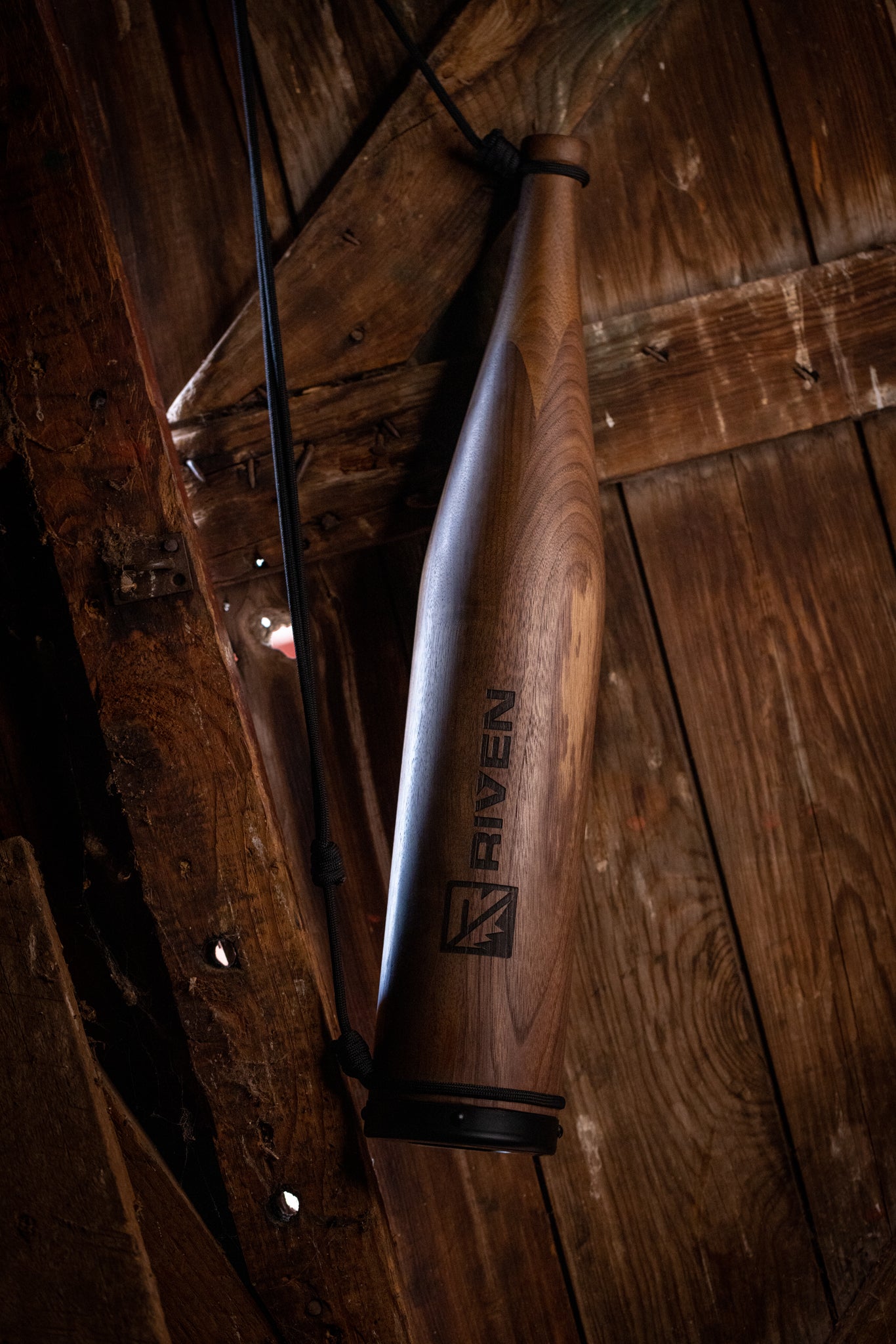 Bugle Tube Care
The Nature of Wood
At Riven, we set out to make the world's best elk bugle tube. Our Cambium Bugle Tube is designed to give you a natural acoustic resonance in the timber or anywhere you hunt. Actually, it is more like an acoustic musical instrument than just another average plastic bugle tube. It can actually improve with age. When you follow a few basic tips for care, your tube will give you years of reliable use.

Tone wood is a natural material that responds to environmental stimuli like pressure, temperature, humidity, direct sunlight, dirt, and bacteria. We recommend that you follow these tips:
Avoid extreme temperatures. Wood will shrink and expand naturally with temperature changes, and this can affect the way your bugle tube performs. Avoid long exposure to direct sunlight.
Watch the humidity. As with any porous natural material, wood grains are affected by humidity, and should be kept in a moderate environment. This can be particularly relevant at high altitude or in arid environs. Likewise, avoid prolonged exposure to very high humidity. After hunting, store your bugle tube in a temp controlled environment, like inside your home.
Keep it clean. After the hunt, we recommend wiping your bugle tube down with a micro-fiber polishing cloth. Avoid harsh chemical cleaners.
Keep it safe. While your Cambium Bugle Tube can hold up to normal wear and tear, you should always treat it as you would an acoustic instrument. Be careful not to crush it or drop it. Always carry it and store it in a safe manner to avoid physical damage.